at 2 PM:
15 minutes Opening, welcoming everybody, explaining the context of mobilize berlin and why we felt the need for a hackathon, showing the free software ecosystem surrounding mobilizon (https://docs.joinmobilizon.org/contribute/integrations/)
15 minutes interview/survey event organizers to get their needs
20 minutes presenting mobilizon reshare
20 minutes presenting librevent and mobilizon-poster
30 minutes discussion among participants: what to work at (hackathon goals, future goals, how to collaborate, design discussion)
20 minutes break
at 4 PM:
15 minutes setting up working environment for everybody (Linux, Windows and Mac all welcome!)
3 hours coding sessions
45 minutes feedback on the event, talking about the future (development of the tools and the workshop we are planning)
at 8 PM: End! 🍻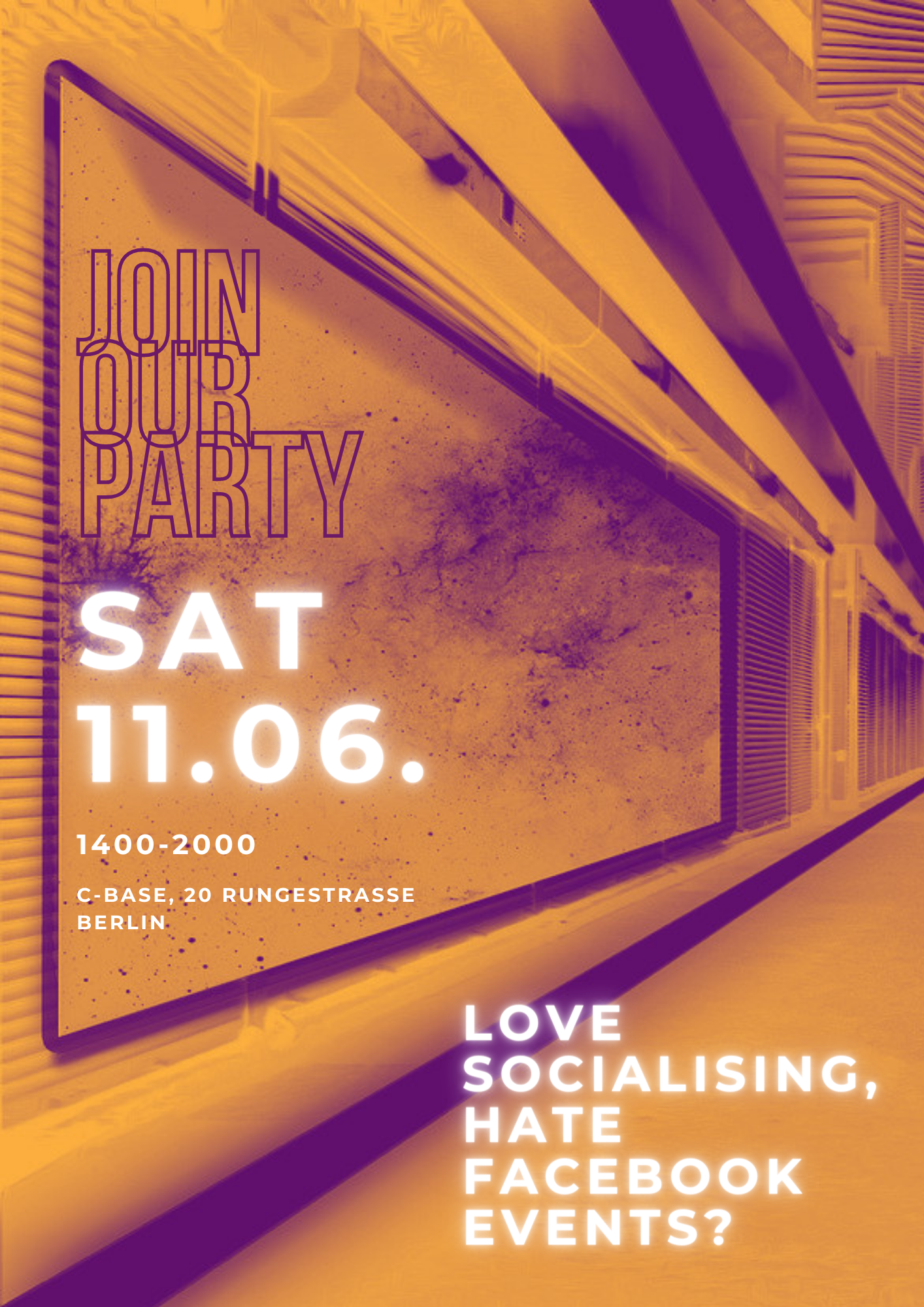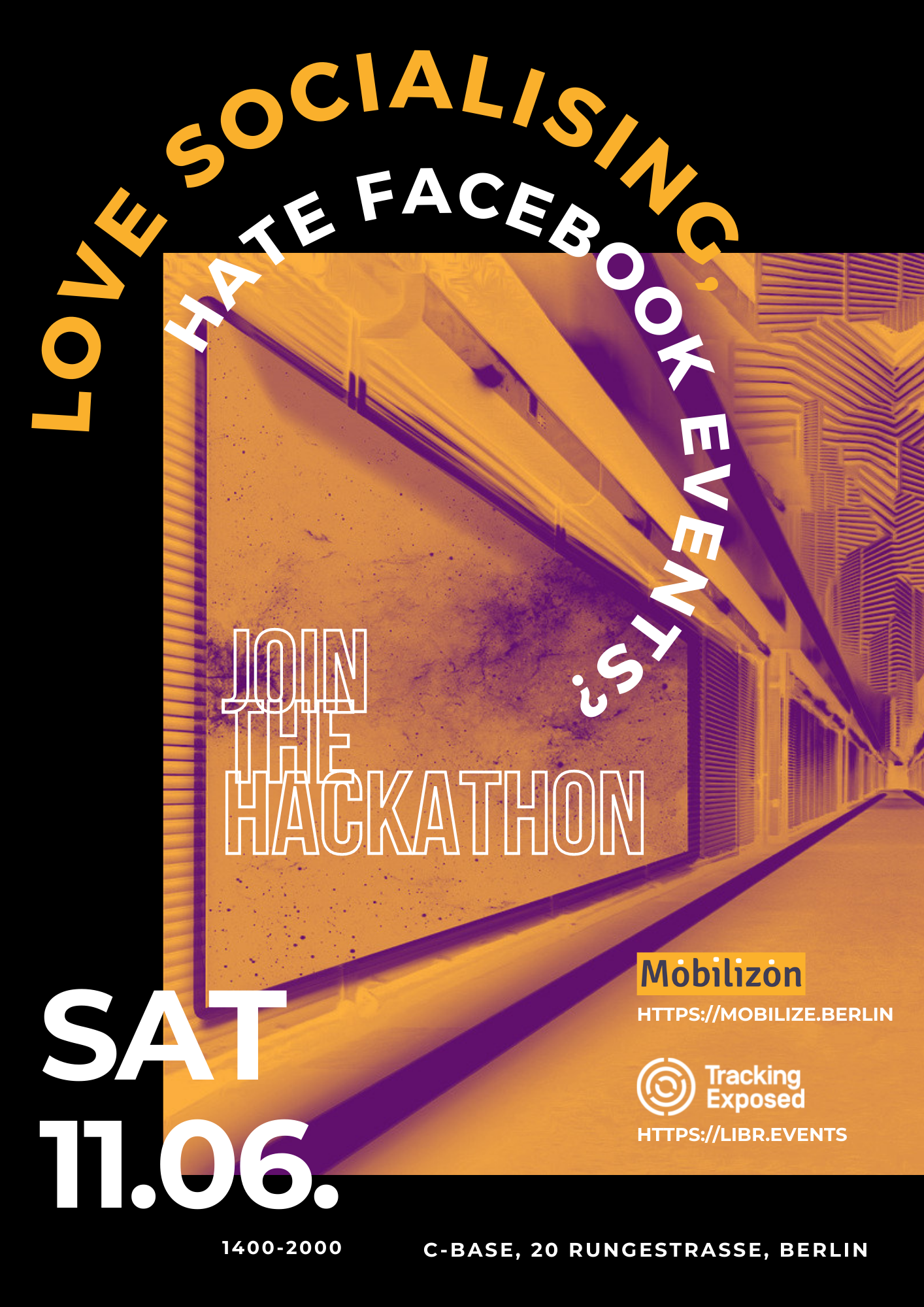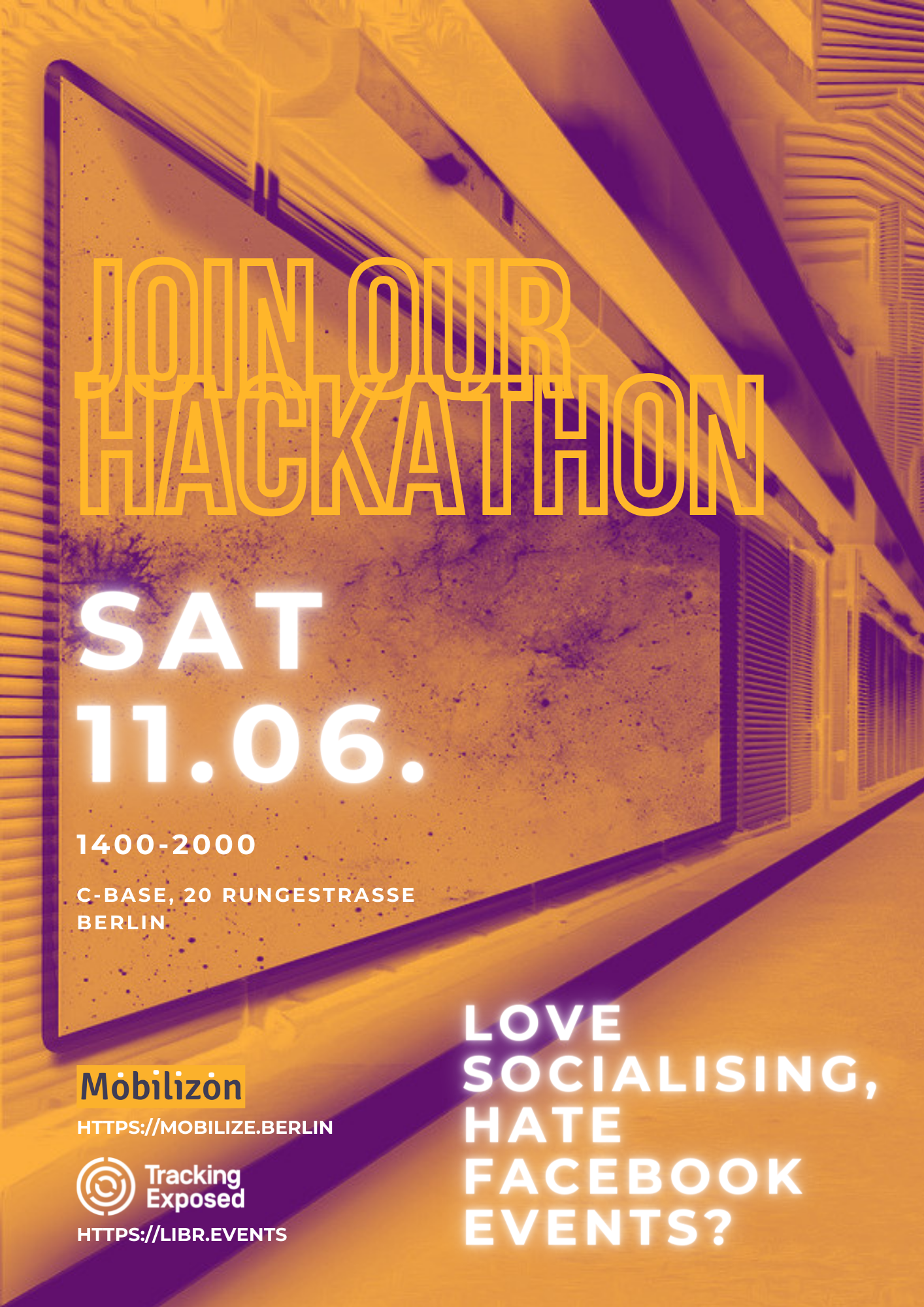 ---
an introduction to mobilize.berlin, librevent and mobilizone-reshare
---
Interoperability is a characteristic of a system to work with other systems.

An example: the Short Message Service (SMS) can be sent to  everybody regardless of the provider they use or the brand of their phone. It may sounds simple and taken for granted, but is not. Interoperability is a right and we let as an exercise to the reader to see how this concept can apply in the internet of today, for example when it comes to Instant messages.
The experiment we are doing here concerns the characteristic for a post on Facebook to be visible elsewhere on the Fediverse. The primary audience intended for this tool and approach are people that uses Facebook Events as that's the place where everybody is. They would move gladly somewhere else, as is their right, and they want to bring their own data with them, as is their right. With this tool, they perform a copy of the events they publish on Facebook and also somewhere else.
Mobilizon is the first platform supported, we look forward to integrate also in gathio and gancio.